Movies
"The Perfect Circle"
a short film directed by Daniel Leeb featuring Matthew Modine.
BFAD Container Project
Architect Adam Kalkin partnered with BFAD to create the 3-contained "BFAD Pup Tent." Disused and broken bicycles are collected. These bikes are be packed into two 40 foot containers and sent to countries where they will serve people most in need.
When the containers arrive, they are joined with two additional containers; the lower containers become a bike repair shop and a bike store to sell the rebuilt and repaired bikes. The upper container becomes a cultural exchange/educational room.
Read the Brochure
(1MB)
Original BFAD film by Matthew Modine,
featured in the Davos Film Festival (2008).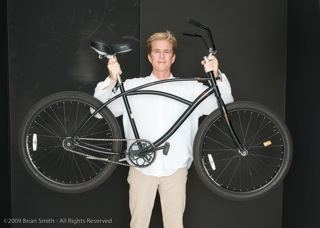 View the video for Christie's Green Auction: A Bid to Save the Earth